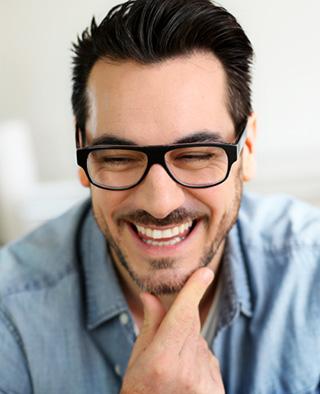 Dental Crowns & Bridges
Crowns and bridges can go a long way toward the improvement of your smile. These procedures are designed to replace missing teeth or strengthen weak or injured teeth while protecting the remaining teeth around them. They will give you a more attractive and confident smile that you will love for years after your smile is repaired.
Dental Crowns
A dental crown is a custom-made, tooth-shaped covering that is placed over a weak or damaged tooth. Crowns can be made from several different materials including gold, composite resin, or porcelain. Most patients choose a porcelain or composite resin crown because the materials have the appearance of a natural tooth.
Some reasons you may need a dental crown include:
Badly decayed teeth
Chipped, cracked, or broken teeth
Discolored teeth
Weak teeth that are prone to breakage
In all of these scenarios, the structure of your tooth has been damaged but can be preserved with a crown in certain circumstances. The best way to decide if a crown is the right solution for your smile is by scheduling a consultation with Dr. O'Brien. He will take a look at your teeth to determine which option is best for you.
The Dental Crown Procedure
During the dental crown placement process, your dentist, Dr. O'Brien, will take the following steps:
Numbing the area for your comfort
Preparing the tooth to make room for the crown
Creating an impression of the tooth for the right fit
Fashioning a temporary crown for your use
Creating a permanent custom-made crown
Ensuring that the crown fits properly
Placing the permanent crown
With a dental crown, your smile will be strong, healthy, and aesthetically pleasing.
In some situations, we may be able to use our CEREC machine to mill custom crowns right in our office in under 30 minutes! You'll be in and out in no time, and you'll have a brand new crown on your tooth that completes your smile.
Bridges
A dental bridge can be used to fill in the gap where a tooth has been lost or removed. The bridge is composed of two dental crowns and a pontic (a replacement tooth).
Why Replace Missing Teeth?
Replacing missing teeth is crucial not only for aesthetic reasons but also for your oral health. A gap in your smile can cause your remaining teeth to shift, altering your bite and possibly leading to issues like temporomandibular joint disorder (TMD).
Dental bridges are an excellent solution, providing a natural-looking replacement that restores function, prevents complications, and helps maintain your facial structure.
The Dental Bridge Procedure
The dental bridge procedure is very similar to the dental crown process. To begin, Dr. O'Brien will numb the area where the bridge will be placed and prepare the two anchor teeth for crown placement. Next, he will take impressions, give you a temporary bridge if necessary, and place the permanent custom-fit bridge when it is ready.
These are some of the benefits of a dental bridge:
Elimination of gaps in your smile
No shifting teeth
Improved oral health
An attractive appearance
Improved chewing and speaking
How Long Do Dental Bridges and Crowns Last?
Like any restorative procedure, you'll get the most out of your dental bridge and crown by practicing proper oral hygiene. Make sure to brush and floss daily to ensure the health of your dental restoration. These preventative steps help keep your surrounding teeth healthy and provide support to your new restoration. With proper care, this new addition to your smile can last for many years.
Easily Schedule Your Dental Bridge or Crown Appointment
Dental crowns and bridges are some of the most common procedures that we perform. If you have damaged teeth, crowns and bridges can help you too. Give us a call 801-328-2803 and schedule an appointment.