TMJ/TMD Treatment
Do you experience headaches, earaches, jaw popping, or facial pain? If these symptoms sound familiar, you may be one of the millions of Americans who suffer from TMJ disorder.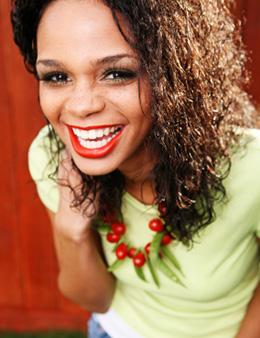 What Is TMJ/TMD?
TMJ (temporomandibular joint) disorder, or TMD, occurs as a result of problems in the jaw joint. When your joint and the surrounding facial muscles are affected, it becomes difficult to chew or bite down. In addition to the symptoms listed above, TMD can cause:
Migraines
Buzzing in the ears
Soreness when opening or closing the mouth
Jaw locking
Stiffness in the jaw muscles
Changes in bite
Patients who suffer from TMD have difficulty focusing at work and enjoying their social lives with their symptoms. But daily activities like chewing your favorite food don't have to be difficult. Dr. O'Brien strives to help his patients enjoy total comfort.
There are many ways to treat TMJ symptoms. You can talk with Dr. O'Brien about methods to relax the jaw joint and the strained muscles around it.
Every TMJ disorder is unique. When you come in for a consultation and examination, Dr. O'Brien will learn more about your symptoms by performing an examination. Once Dr. O'Brien knows more about the state of your TMD, he can get to work and treat you successfully.
Options Available to Treat Your TMD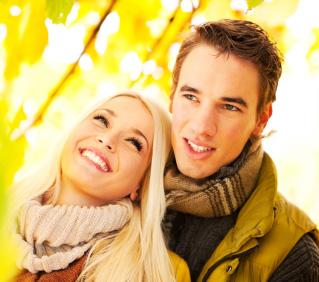 Some patients choose to treat TMJ in their own homes. Bite splints and drug therapy are ways you can keep your pain levels low and your muscles relaxed.
Our bite splints are fashioned for each patient so that you can experience ultimate comfort while you wear them. Bite splints are often worn at night and will take the strain off of the muscles surrounding the TMJ. A bite splint can permanently relieve you from TMD symptoms.
Other options for TMD treatment include physical therapy or surgery, depending on your situation. Dr. O'Brien would be happy to answer any questions you may have about surgical or PT options for TMD treatment.
What Is a Bite Splint?
A bite splint, also known as an occlusal guard, is a custom dental device that you wear at recommended times. Its intended purpose is to relieve your TMJ symptoms and improve your jaw function. Your new splint will prevent you from grinding your teeth and allow your jaw to relax, which will give your TMJ time to heal.
What Is the Bite Splint Process?
First, you'll want to come into our office for a consultation. Only Dr. O'Brien can diagnose TMJ disorder and determine the solution that is right for you. If Dr. O'Brien decides that you need a bite splint, we will schedule an appointment to take impressions.
We'll send the impressions to a lab, which will design your bite splint to snugly fit your smile.
After you receive your bite splint, we will provide you with instructions on how to wear it. We will also schedule a follow-up appointment so we can check in with your experience and see how your symptoms are progressing.
How to Take Proper Care of Your Bite Splint
It's important to take care of your bite splint so that it works properly. You'll want to clean your bite splint regularly. When cleaning your splint, use your toothbrush and gently brush it with lukewarm water. Don't clean your splint with toothpaste because this can change the shape of your splint. If desired, you can add some mouthwash to your splint to give it a fresh taste. However, don't soak your splint in mouthwash because this can warp its shape.
Call Us to Treat Your TMJ Disorder
TMJ doesn't need to keep hampering your daily activities, so don't keep toughing out your TMD symptoms. Call our office today to set up your appointment for treatment with TMD dentist, Dr. O'Brien.