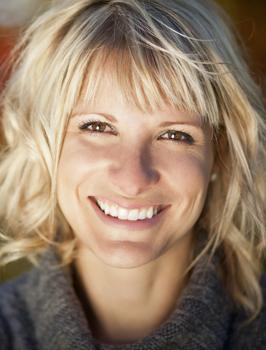 Dental Veneers
Dental veneers have become very popular in recent years because they are a simple way to totally transform the shape and appearance of your smile.
A dental veneer is similar to a dental crown, except that it only covers the front of the tooth. The main purpose of a veneer is to improve the aesthetic of the tooth, but it does also provide some strength and protection for the enamel.
How Dental Veneers Can Transform Your Smile
Are you tired of looking at a tooth that is discolored, chipped, crooked, or misshapen? A dental veneer is a custom cosmetic alteration that alters the color, shape, size, or alignment of your teeth. Veneers can be applied to a single tooth or all of the front teeth for a smile that is bright white and perfectly even.
Veneer Benefits
Our patients get veneers for many reasons. Some want to impress a date. Some want to look extra charming in pictures. And some just want to feel a little more confident in their appearance. Here are a few of the benefits of dental veneers:
Veneers have an impressively long lifespan (20 years)
They reflect light just like your real teeth, creating a natural appearance
Veneers don't require as much tooth shaping as dental crowns
Veneers can be used to solve several cosmetic dental issues.
The Dental Veneer Procedure
The process of receiving your dental veneers is straightforward and only takes a few appointments. If you're ready to see a stunning smile in the mirror, these are the steps that you can expect with the dental veneer procedure:
Consultation | Come see Dr. O'Brien. Tell him your concerns and ask him if dental veneers are right for you. He will examine your teeth and show you how your new veneers can transform your smile.
Preparation | Dr. O'Brien will prepare your tooth or teeth by removing a small portion of the enamel, which creates space for your new veneers and roughens the surface of your teeth so your veneers will adhere well.
Impressions | Dr. O'Brien will take impressions of your teeth. These impressions will be used to fashion your custom-fit veneers. We will send the impressions to our lab and use them to create custom veneers.
Placement | When your veneers are ready, Dr. O'Brien will make sure that they are the right size and shape before permanently bonding them to the tooth or teeth.
Smile Time | Once the dental veneer process is complete, you can start impressing everyone you meet with your brilliant new smile.
How Long Will My Dental Veneers Last
Dental veneers are a permanent cosmetic alteration that involves shaving down a portion of your tooth. It's important to remember this when deciding if veneers are the right option for your smile. After your procedure is completed, your veneers can last for many years with the proper care.
To ensure that your veneers last, make sure to do the following:
Practice proper oral hygiene habits: brush and floss daily.
Visit us every six months for your routine appointments. We will inspect your veneers and make sure that they are in good shape.
Avoid grinding or clenching your teeth because it will wear down the strength of your veneers.
Avoid smoking; smoking can discolor and weaken your veneers.
The bottom line is that as long as you practice good oral hygiene habits and visit us regularly your veneers will last for years to come.
Take The Next Step to Transform Your Smile
To find out if you are a candidate for dental veneers, you'll want to come in for a consultation. Call us today to start your dental veneer process with Dr. O'Brien. We will design a beautiful smile that makes you proud!