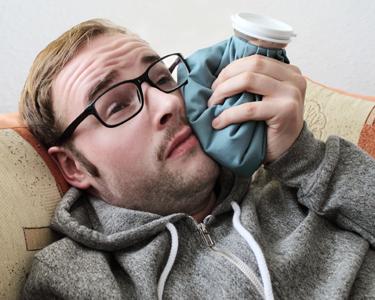 Root Canals
A root canal is a powerful tool for saving your natural tooth from severe decay, infection, or injury. This procedure not only alleviates pain but also restores the functionality of your tooth. It eliminates the need for tooth extraction, helping maintain your natural smile. Above all, with modern dental techniques, a root canal is typically no more uncomfortable than a routine filling.
Choose a root canal to preserve your oral health and keep smiling with confidence.
What Is a Root Canal?
Root canals involve removing an infection from a tooth while preserving the natural tooth. The alternative to a root canal is tooth extraction. Many patients choose root canals so that they can keep their natural smile.
Anatomy of a Root Canal
The pulp is the soft tissue inside the root of a tooth. It contains delicate nerves and tissues. If your tooth pulp has become damaged or infected, you might need a root canal procedure.
Some of the signs of a damaged tooth pulp include:
Swollen or tender gums
Pain in teeth when you eat sweets
Increased tooth sensitivity to temperature
Sudden and painful toothache
Pimple-like bump on the gums
Do I Need a Root Canal?
A consultation is the only way to know if a root canal is the right solution for you. Dr. O'Brien will take X-rays of your teeth to assess their current state. We will only perform a root canal to save your tooth if we have to.
A root canal is an effective solution for damaged pulp. It can allow you to keep your tooth when you might otherwise need to get it pulled. Dr. O'Brien has performed countless root canal procedures and you'll be in great hands in our office.
The Rumor About Root Canals
We know that many patients have dental anxiety. Have you ever heard that root canals are painful? Well, you can put your worries aside because that rumor is false. In reality, many patients find that enduring a root canal feels similar to a regular cavity filling.
Dr. O'Brien has the experience necessary to make your root canal treatment successful. You can sit back and relax while we work to save your tooth and increase your oral health. We use local anesthetic so your mouth will be numb throughout the procedure. There is no need to feel uncomfortable or stressed.
The Root Canal Procedure
Your initial root canal procedure will be just one visit and won't take longer than an hour or two. You can expect these steps when you come in for your root canal:
When you show up to your appointment, we will numb your mouth.
Next, Dr. O'Brien will isolate your tooth to prepare it for the procedure.
We will create an opening in the crown of your tooth and remove the infected tooth pulp.
Finally, we will seal the root canal.
Often, we'll cap the tooth with a crown to give it added protection and stability.
How to Prevent Needing a Root Canal
Preventing root canal treatment involves maintaining excellent oral hygiene. Regular brushing and flossing can effectively remove plaque, lowering the risk of tooth decay and gum diseases. Regular dental check-ups and cleanings help identify potential problems early Eating a balanced diet will also contribute to strong and healthy teeth.
Schedule Your Root Canal Appointment Today
Root canals can be comfortable procedures. They can even immediately relieve tooth pain. Get your oral health back on track with a root canal procedure at our practice. Give us a call today to schedule an appointment with Dr. O'Brien!