Emergency Dentistry
Dr. Kelly O'Brien and his team take your safety seriously! We are always available to guide you through any dental emergencies you may experience throughout your life. Emergencies in any form can be unpredictable and frightening. As long as you have access to our office phone number, you can depend on us when you need it the most.
We hope that you never experience a dental emergency. But if you do experience pain, embarrassment, or anxiety from a dental incident, you can hand all of your worries over to our qualified dental team. Just focus on feeling better and leave the rest to us.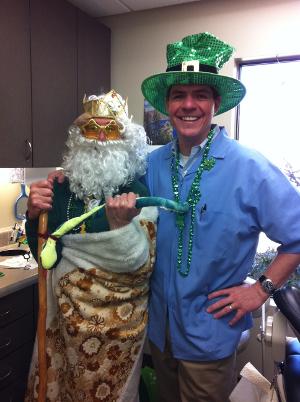 How Do I Know If I'm Experiencing a Dental Emergency?
As a general rule of thumb, if you're wondering if you should call the dentist, just make the call. If the problem is nothing to worry about, our staff can let you know and resolve your concerns. Situations that may constitute a dental emergency include:
A knocked-out tooth: If your tooth has been knocked out, put it in a glass of milk, or tuck it inside your cheek, and bring it to your office. We will do everything we possibly can to save your tooth.
A broken or fractured tooth: Broken teeth can make it painful to chew or perform other daily activities. They also provide easy access to bacteria. We can repair cracks with bonding, veneers, or crowns.
Painful wisdom teeth: It's very common for somebody's mouth to not have enough space to hold wisdom teeth, which can make them grow into the gums. We'll help you find a solution for your painful wisdom teeth.
Unbearable toothache: This can be a sign of an infection or something else. Getting treatment quickly is very important so the infection doesn't spread. We can get rid of toothaches with a filling or a root canal.
Extreme gingival bleeding or swelling: When plaque has built up for a long time it can result in inflammation. Over time, if this is left untreated, it can result in gum pain that causes these symptoms.
Knocked out or broken dental work: We commonly treat patients that have had a crown, filling, or bridge fall out or get damaged. We're happy to restore these dental appliances when accidents happen.
Object stuck between teeth: An object stuck between your teeth can cause further damage and make life painful. Don't ignore the pain, let us take care of it before it becomes something worse.
If you think you or a loved one may be experiencing a dental emergency, don't hesitate to give us a call. It's much better to err on the side of caution when dealing with your oral health.
We can calm your nerves and help you through any tough situation. After providing you with immediate instructions about what to do in your emergency, we will invite you to the office to see Dr. O'Brien. He will work quickly to repair your smile with the necessary treatment methods.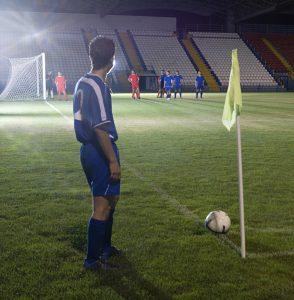 Athletics and Emergency Dentistry
Dental emergencies are incredibly common in sports. If you lead an active lifestyle, your risk of a dental emergency increases. Accidents are a concern for athletes of all kinds! If you're an athlete, it's good to have an emergency dentist that you can rely on and trust. You can call us whenever a contact or extreme sport results in an oral injury.
If you engage in activities without an emergency plan, you may feel worried or burdened. Knowing Dr. Kelly O'Brien's team is available to you for emergency dentistry can lift that burden and help you feel more secure.
If a dental emergency does occur, we will walk you step-by-step through the issue and work to preserve the integrity and health of your smile.
Experiencing an Emergency? Give Us a Call
What will you do when a dental emergency arises? Take the time to gather your emergency contacts today. We would be honored to become your go-to dental healthcare provider. Come in and we will help you out! Give us a call today to schedule your appointment with Dr. O'Brien.