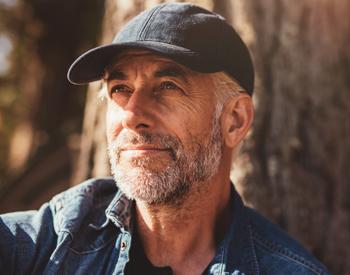 Restorative Dentistry
We use restorative dentistry measures to restore damaged teeth to their highest level of health and functionality. Dr. O'Brien wants all of his patients to enjoy teeth that operate well and look great. If your teeth have been damaged by physical trauma, tooth decay, or gum disease, restorative dentistry may be the ideal solution for you.
---
Benefits of Restorative Treatment
Restorative dentistry carries numerous benefits that extend beyond a restored smile. It primarily improves oral health by addressing dental problems such as decayed, damaged, or missing teeth. In turn, this prevents complications.
Restorative dentistry enhances functionality, enabling you to eat and speak with ease. Importantly, it improves your appearance, delivering a balanced and bright smile that boosts self-esteem. Restorative dentistry also helps maintain the correct alignment of your teeth, reducing the risk of issues like TMJ disorders. Overall, it contributes significantly to your general health and well-being.
Restorative Dentistry Services
Our restorative dentistry services aim to restore your oral health, function, and aesthetics to their optimal state. Leveraging advanced technology and Dr. O'Brien's expertise, we promise personalized treatments that not only remedy dental issues but also bolster your confidence and quality of life/
Tooth Bonding
The purpose of dental bonding is to improve your smile with durable tooth-colored material. The material is bonded to teeth that are irregularly shaped, widely spaced, chipped, cracked, or damaged by tooth decay.
Tooth bonding will improve the appearance of the smile while protecting the teeth from decay or root exposure. The best part of the dental bonding procedure is that it only takes around 30-60 minutes for each tooth.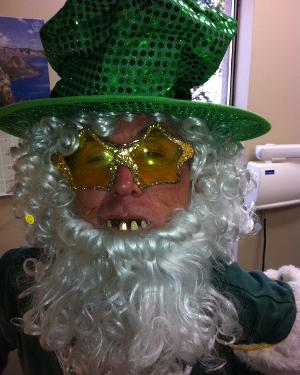 Tooth-Colored Fillings
Many children and adults find themselves with recurring toothaches because of a little dental decay. Dr. O'Brien can stop cavities in their tracks with tooth-colored fillings. The purpose of a filling is to help protect the structure of your tooth from further damage.
This subtle solution allows you to enjoy a pain-free and functional smile. The filling process is a simple one, and it only takes a few moments in the office to complete. Our office uses fillings that match the shade of the rest of your smile, so you never have to worry about your filling standing out.
Dental Crowns
A dental crown is a protective cap or cover that is placed over your tooth. Dental crowns are a common restoration used to repair a tooth damaged due to decay or trauma.
To give you a dental crown, we'll first take an impression of your tooth and send it to our laboratory. The lab will create a custom crown out of porcelain and send it to us. When you come to our office for your next visit, Dr. O'Brien will bond the crown onto your tooth.
With proper care, your new crown will last for many years and make it possible to enjoy daily activities like chewing and smiling. It will also preserve the integrity of your natural tooth.
Inlays and Onlays
A dental inlay or onlay is a special type of restoration used to fill the chewing surface(s) of your tooth. Inlays and onlays are a more conservative restorative solution than dental crowns. They are similar to tooth fillings except that they can strengthen the tooth in a way that ordinary fillings do not.
Inlays and onlays can increase the bite force of your tooth while fortifying it against future damage. There are minor distinctions between these two services: an inlay is placed within the cusp tips of the tooth while an onlay is placed over the entire chewing surface.
Get Your Smile Back on Track
If you want to return your smile to its best state, come talk with Dr. O'Brien about restorative dentistry. Restorative dentistry can help preserve the integrity of your teeth and help your smile for years to come. We would love to help you find an appointment time that works best for your busy schedule—call our office today!